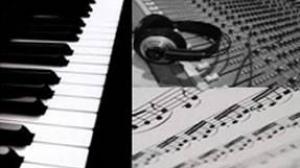 Music Contest
04/16/2012
Talent for Humanity officially launches its website with the announcement of the "Images and Words for Humanity" international music contest open to songwriters and vocalists.
We are searching for songs of Pop/Rock/AC genera which are original works that tell a story of courage and the human spirit. Vocalists may submit original or cover songs and will be judged solely on the quality of the vocals submitted.
The final judging panel will be comprised of noted professionals from the entertainment industry and will be announced in the coming months.
The contest begins May 1st and ends October 31st. Winners will be posted on the website in November 2012 and the CD is scheduled for release in 2013.
To be inspired and informed, sign up for our free newsletter!