Heather Utzig
About us
Ethic & Development Circle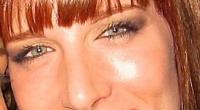 Heather Utzig
Business Architect / Systems Design / Connector
Heather Utzig was raised in the state of South Dakota, USA. She was able to enjoy the lessons nature teaches so well and spent time rescuing animals, growing gardens, preserving food and building forts with the land being her best friend. Later as a teenager she moved to the beach of Wilmington, NC and dabbled in the movie and music industry. She was asked to be in TV series but instead chose to finish her education.
Her journey thus far has brought her to Nashville, TN where she has experienced deep transformation including an awakening (near death experience), which helped her remember her purpose of bringing forth a more loving and integral world. Now, she is joyful engaging in the co-creation of our shared stories, while intently building a bright interconnected future together.
She has been dedicated to sparking the creative imagination and hope within oneself in collaboration with others for over 20 years. She is committed to helping others discover their deepest passion and purpose, while providing the tools and support to make it happen. This started as a teenager when as a volunteer she designed a transformational tutoring program for peers. Which developed a failing student to the honor of becoming a teacher and leader in the very topic they struggled to understand. She began speaking on the topics of facing a failing situation as a sign of a gift that opens us to the possibilities of what the future holds.
She has helped launch and re-create over 14 companies, from lean start-up to angel capital and rounds of vc funding. She designs innovative business models and organizational structures that include the value of the individual, the whole organization and community stakeholders. The models have become a reflection of merging of the art and science of business, with local and global initiatives.
Heather is ingrained with a deep love of learning and curiosity, which has led her to be what most would call a generalist. Her studies covered leadership development, communication studies, mediation and conflict management, engineering, systems design, storytelling, cognitive behavioral progressive development, rhetoric, public speaking, multiple perspectives taking, creative performances that initiate paradigm shifts, etc. She has been a speaker on multiple topics, including creating momentum, customer service, leadership training (Dale Carnegie), communication 101, dreaming reality and paradigm shifting. She has fun pushing the envelope and stepping out of the comfort zone with grace, while identifying unseen opportunities that most don't believe are possible, even within themselves.